ISRAEL NEWS
Keep up to date with the latest in Science, Technology, Education, and Business from Israel!
The European Commission is coordinating a common European response to the outbreak of COVID-19. A dedicated website has been launched including information on the latest developmentsand actions, general advice, useful contacts and links, statistics, and various other topics of interest for European citizens and institutions, which will be regularly updated, given the unprecedented situation Europe has been experiencing due to the Covid-19 outbreak.
EUROPEAN COMMISSION'S ACTION ON CORONAVIRUS
Please see additional support materials on the EURAXESS EU Portal
 For COVID-19 Outbreak and Home Isolation Related Questions in Israel Call
*5400 (available 08:00-23:00) or HMO Hotlines: Clalit *2700, Maccabi *3555, Meuhedet *3833, Leumit *507
The Ministry of Health frequently releases and updates the guidelines for the new routine.
Please adhere to the Ministry of Health guidelines:
Avoid public spaces if you have a fever or respiratory symptoms
Guidance is adjusted to local infection rate and other applicable changes
This page was last updated on 06.09.2022
EURAXESS ISRAEL NEWSAND EVENTS:
---
Service Centers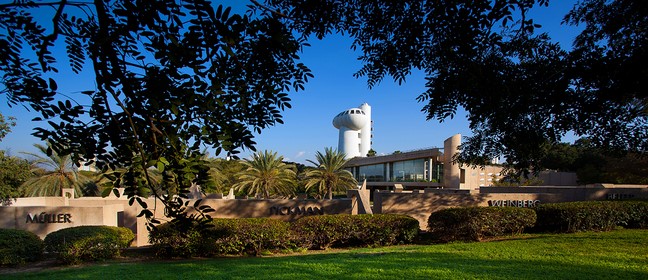 The Weizmann Institute of Science
The Weizmann Institute of Science, established in 1933, is one of the top-ranking multidisciplinary research institutions in the world. Noted for its wide-ranging exploration of the sciences and technology, the Institute gathers together 2,500 scientists, postdoctoral fellows, Ph.D. and M.Sc. students, and scientific, technical and administrative work at the Institute, where lusch lawns and sub-tropical gardens serve as a backdrop to the cutting-edge research performed in its labs. About 1000 M.Sc. and Ph.D. students are enrolled each year in studies covering the Institute's 18 departments, which are grouped into five faculties: Biochemistry, Biology, Chemistry, Physics, Mathematics, and Computer Science.
A number of multidisciplinary centers have been created to allow scientists from completely different fields to work together in developing new approaches. In addition, visiting scientists and their families and numerous participants in internal scientific conferences and symposia are regularly hosted at the institute, which also offers a wide range of educational activities to the public at large.
 The Weizmann Institute of Science: Shaping the future
Contact Information:
E-mail: visiting.scientist@weizmann.ac.il
Phone Number: +972-(8)-934-3343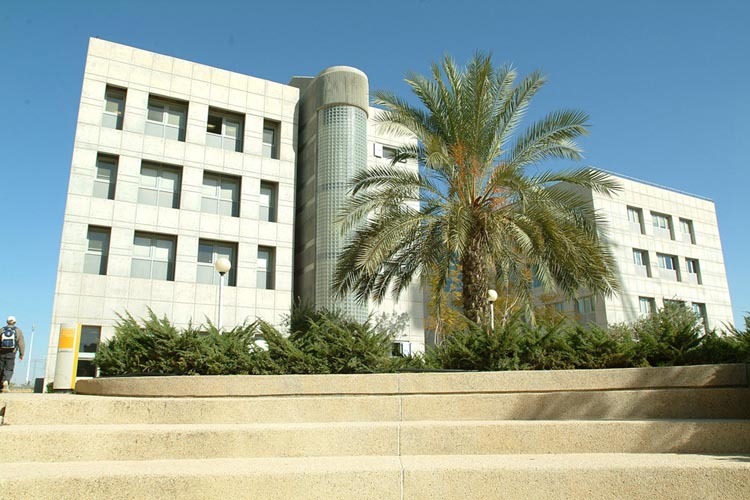 Ben-Gurion University
Ben-Gurion University, established in 1969, is a major center for teaching and research, with campuses in Beer-Sheba, Eilat and Sede Boqer. More than 18,000 students are enrolled in the Faculties of Engineering Sciences, Health Sciences, Natural Sciences, Humanities and Social Sciences, Business and Management and Advanced Graduate Studies. The University also includes major research institutes such as the National Institute for Biotechnology in the Negev, the Jacob Blaustein Institutes for Desert Research with its Albert Katz International School for Desert Studies and the Ben-Gurion Research Institute for the Study of Israel and Zionism.
Ben-Gurion University plays a key role in promoting industry, agriculture and education in the Negev. Through its pioneering research in arid zone communities, BGU has established a basis for cooperation with countries sharing a similar climate, particularly in the Middle East. BGU is part of the global community, with researchers sharing internationally their expertise in such fields as hi-tech, bio-tech, medicine, arid zone agriculture, solar energy, water resource management, nanotechnology and more.
Ben-Gurion University of the Negev: The dream of progress, prosperity and peace.
Contact Information:
E-mail: oiaa@bgu.ac.il
Phone Number: +972-(8)-6428234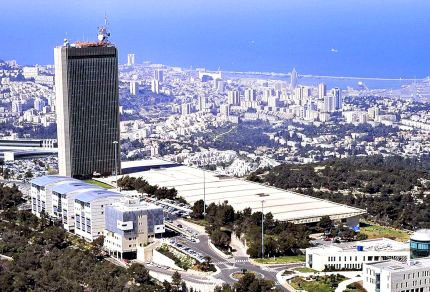 Haifa University
The University of Haifa sits atop Mount Carmel with a view over Haifa Bay, the surrounding Carmel National Park, and north to the mountains of the Galilee, and offers an aesthetic learning environment. Established in 1963, the University's dual mission of first-rate higher education and service to the community at large is manifested by providing equal educational opportunities to all sectors of the society. Unique immigrant absorption programs express this dual commitment. The culturally heterogeneous student body adds to the stimulating intellectual atmosphere on campus. Some 17,000 students are studying in six Faculties: Humanities, Social Sciences, Sciences and Science Education, Law, Social Welfare and Health Studies, and Education; and five Schools: Business Administration, Social Work, History, Public Health, and Political Sciences.
Research at the University is fostered by a variety of centers, institutes, and laboratories, which ponder vital questions of life and society and proffer solutions that are not just academic. The University of Haifa is also home to the Hecht Archeological Museum, situated on an Israeli campus.
University of Haifa - Encouraging mutual understanding and cooperation between all populations on and off-campus.
Contact Information:
E-mail: szalka@univ.haifa.ac.il
Phone Number: +972-(0)-48240111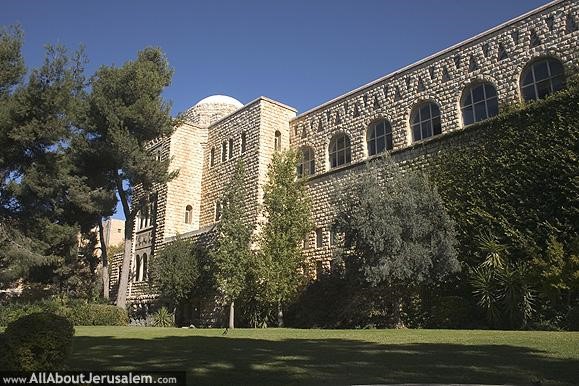 The Hebrew University of Jerusalem
The dream of establishing a university in the Land of Israel came true when the Hebrew University of Jerusalem was established in 1918 and opened in 1925 at a festive ceremony. Since then, the university continued to grow, with the addition of new buildings, establishment of new programs and recruitment of outstanding scholars, researchers and students. 24,000 students are enrolled at the four campuses of the Hebrew University of Jerusalem: Mount Scopus, Givat-Ram and Ein-Kerem Campuses are situated within the beautiful landscape of Jerusalem. The Rehovot campus is home to the Faculty of Agricultural, Food and the Environmental Quality Sciences. The Jewish National Library is the central library of the University, with the largest collections of Hebraica and Judaica in the world.
Hebrew University researchers figure at the forefront of international science - biotechnology, genetic engineering, microbiology, cancer research, astrophysics, solar energy, computer science, as well as the humanities, including Jewish Studies, social sciences and law.
The Hebrew University of Jerusalem - Fulfillment of a commitment to excellence.
Contact Information:
E-mail: Gallom@savion.huji.ac.il
Phone: +972-(2)-5882924
Technion
Since its founding in 1924 in Haifa, the Technion has educated three generations of men and women who have played a key role in laying the country's infrastructure and establishing its crucial defense and high-tech industries. In the new millennium, the Technion has a role as a science and technology research university, among the world's top ten, dedicated to the creation of knowledge and the development of human capital and leadership, for the advancement of the State of Israel and all humanity. The university offers its 13,000 students degrees in science and engineering, and related fields such as architecture, medicine, industrial management and education in an intellectually invigorating environment.
Great emphasis is also placed on its humanities and social science programs, the incorporation of which take on ever-increasing importance in today's multi-faceted workplace. But the Technion's goals go beyond providing a well-rounded technical education. At the institute, scientific instruction is interwoven with professional ethics, producing leaders sensitive to social and environmental issues.
The Technion - Committed to its role as Israel's top facility for science and technology.
Contact Information:
E-mail: veredb@trdf.technion.ac.il
Phone Number: +972-(77)-8871776
Bar-Ilan University
Bar-Ilan University, established in 1955, cultivates and combines Jewish identity and tradition with modern technologies and research. Instilling the fundamentals of Jewish heritage through basic Jewish studies, while offering high-level academic studies and the development of advanced research within the framework of faculties, departments and research centers, renders the university unique. From its globally-recognized leadership in nanotechnology, Biblical archaeology, and engineering to its Judaism-related courses offered under the auspices of the world's largest Jewish studies faculty, Bar-Ilan University is making its impact felt as it meshes the microscope and Torah scroll – high-level scholarship and Jewish heritage into tomorrow's culture of excellence.
The unique Bar-Ilan formula: blend tradition with modern technologies and scholarship, and teach the compelling ethics of Jewish heritage to all. The university's leading resources of Jewish knowledge create a special responsibility: to place the expertise of its researchers at the disposal of the global Jewish and academic communities.
Bar-Ilan University: Academic excellence & Jewish heritage.
Contact Information:
E-Mail: International.office@biu.ac.il
Phone Number: +972-(3)-7384246